September 7, 2023

Tyslo team

0
This guide will walk you through the steps to add Cash on Delivery (COD) payment option on your Shopify store.
Activate Cash on Delivery COD Payment Option on Shopify
1. Log in to Your Shopify Store Admin Panel
First and foremost, access your Shopify store's admin panel.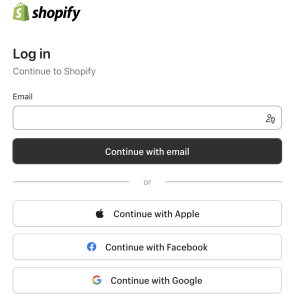 2. Navigate to the 'Settings' Option
On the left sidebar of your Shopify dashboard, scroll down to the bottom and click on the Settings option. This will lead you to a page where all the store settings can be managed.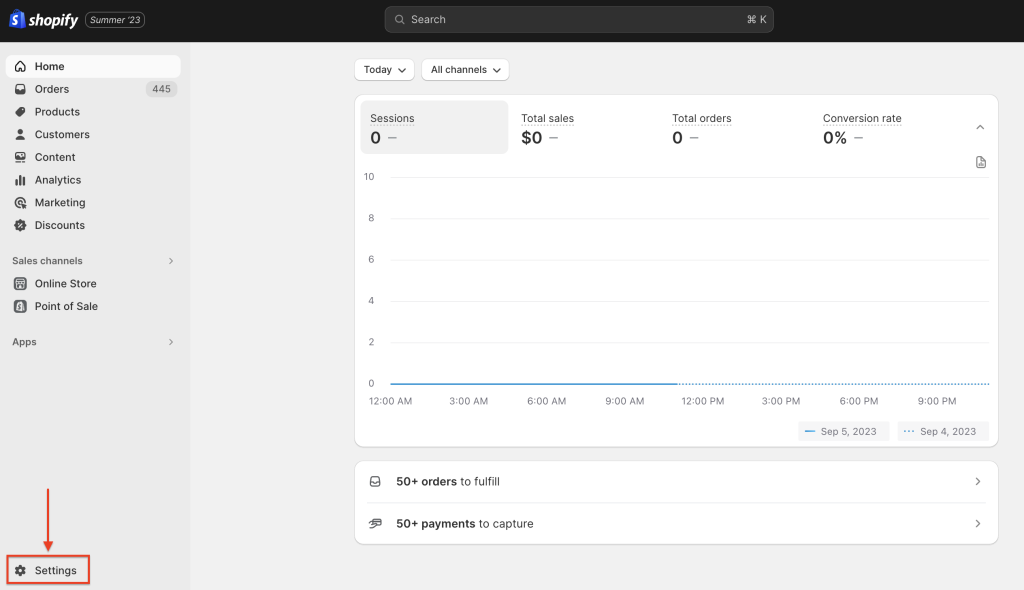 3. Click on 'Payments'
Under the Settings page, you'll find multiple options related to your store's operations. Click on the Payments option to access the payment settings of your store.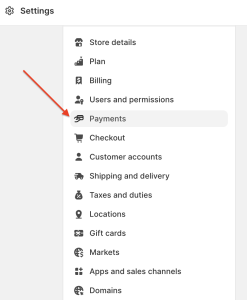 4. Scroll Down to the 'Manual payment methods' Section, then Click on ' Add manual payment method'
Once you're on the Payments page, scroll down until you find the Manual payment methods section. Click on Add manual payment method.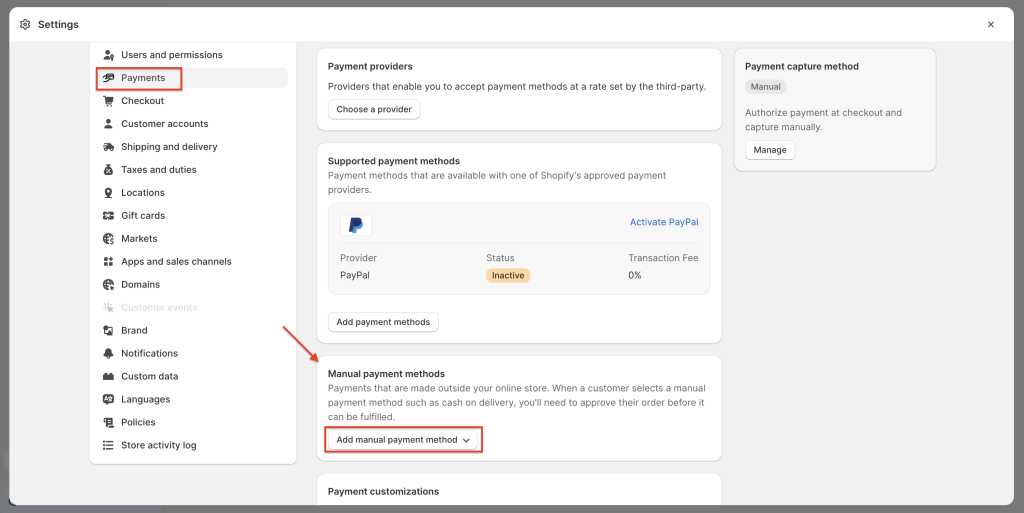 5. Choose 'Cash on Delivery (COD)' as your manual payment method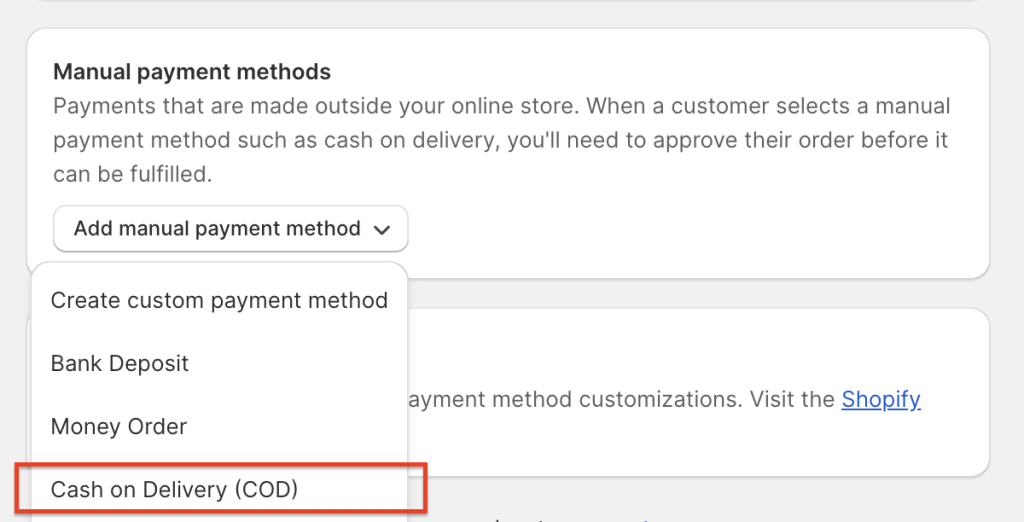 6. Activate 'Cash on Delivery (COD)' 
You can also add any additional details or Payment instructions in the description box.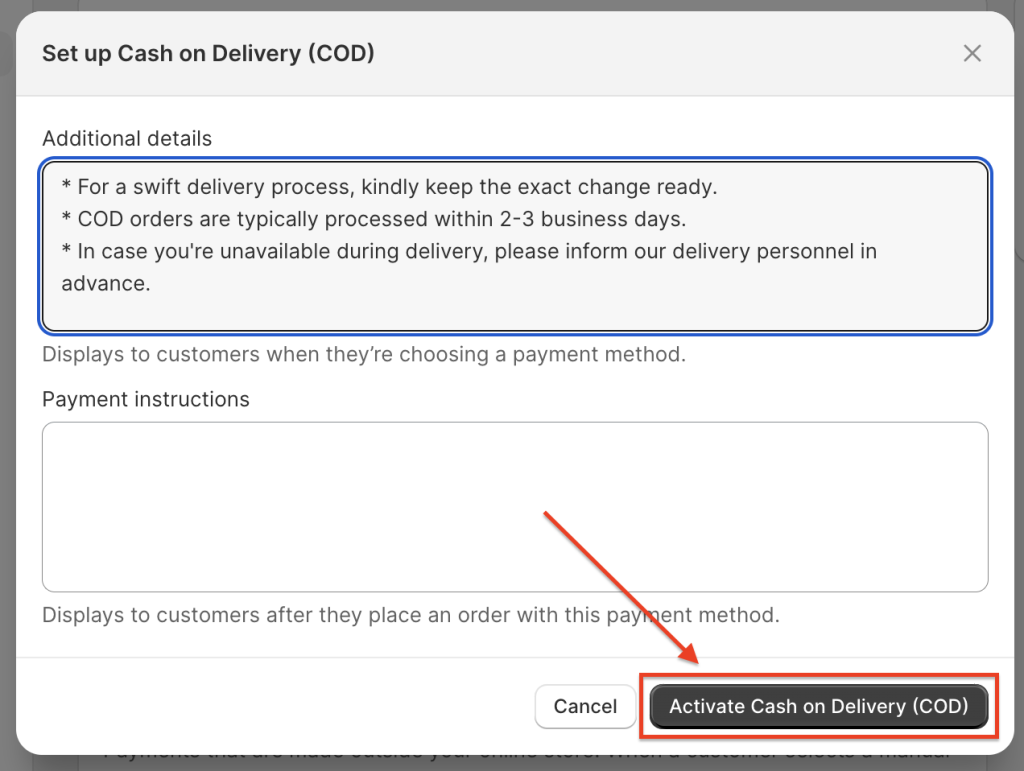 7. All set! Here's how the Cash on Delivery option will appear during your checkout